ST PETER'S PARISH, DROGHEDA
ALTAR NOTICES – 15 MAY 2022 – FIFTH  SUNDAY OF EASTER
The Sunday collection last week amount to €2,860. The Sunday Collection is taken up in the church porches on entry to and exit from Mass.  Many thanks for your great generosity and your use of the parish envelope.
Parishioners are asked please to continue to wear face masks, sanitise their hands on entry into the church, and be mindful of social distancing. Holy Communion is received on the hand only. 
St Peter's Parish, after consultation, and in union with parishes throughout the country, returns today to the pre-Covid way of distributing Holy Communion, ie, people coming to the priest or Eucharistic Minister at various stations. In so far as possible, please observe a one-way system back to your seats.  If anyone is unable to walk to the nearest Communion station, they should please raise their hand for the priest or Minister to come to them. Holy Communion is still received on the hand only. If you are Coeliac, you are welcome to receive Communion at any Mass by coming to the altar at the time of the Our Father.  Please come to the right side; Ministers of Eucharist will be on the left.
Rosary, Exposition and Benediction this Sunday evening in St Peter's Church at 5.00pm.
There will be a second envelope next weekend for the Central Diocesan Fund. This envelope goes towards the running of the Diocesan Curia in Armagh, its safeguarding and youth offices, and the Diocesan Pastoral Office and its initiatives, including the Synodal Way.
St Anthony's Novena will take place in St Peter's Church this year from Sunday 5th June to Monday 13th June. The preacher will be Fr Eamonn O'Driscoll OFM, Killarney Friary. Masses 10.30am & 7.30pm daily, except Saturday 11th June, 10.30am & 6.15pm, and Sunday 5th & 12th June with Mass at 11.00am, and Holy Hour at 7.30pm.
Cemetery Sunday will take place as usual, on the last Sunday of June, this year 26th June, in St Peter's Cemetery at 3.00pm, and Newtown Cross Cemetery at 5.00pm. We are delighted that for the first time in three years we can come together in person in the Cemeteries.
The Armagh diocesan pilgrimage to Lourdes takes place this year from 26th September to 1st Booking details in the parish newsletter.
Parish Newsletter is at the back of the church. See also church noticeboards, parish website, and Facebook page.  We will be grateful if you can bring home the missalette you have used and the Newsletter you have read.
Masses open to public and also by Webcam.
St. Peter's Church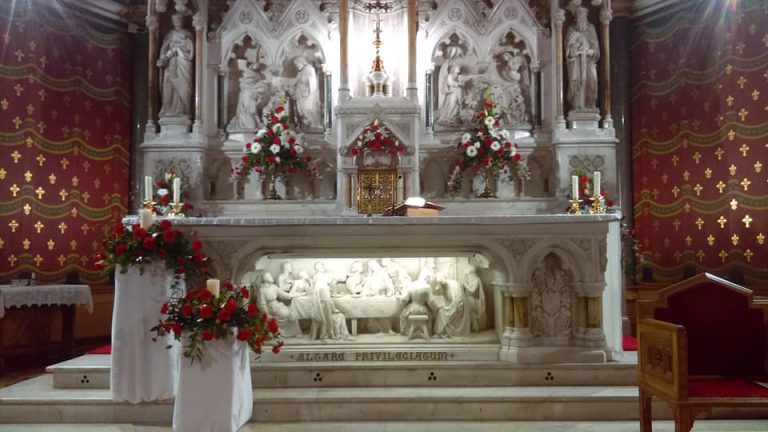 Saturday Vigil
6:15pm
Sunday
8:00am, 11:00am
Benediction 5:00pm
Monday to Friday
8:30am, 10:30am
St. Anthony's Novena Tuesdays
10:30am, 7:30pm
Saturday
10:30am
Our Lady of Lourdes Church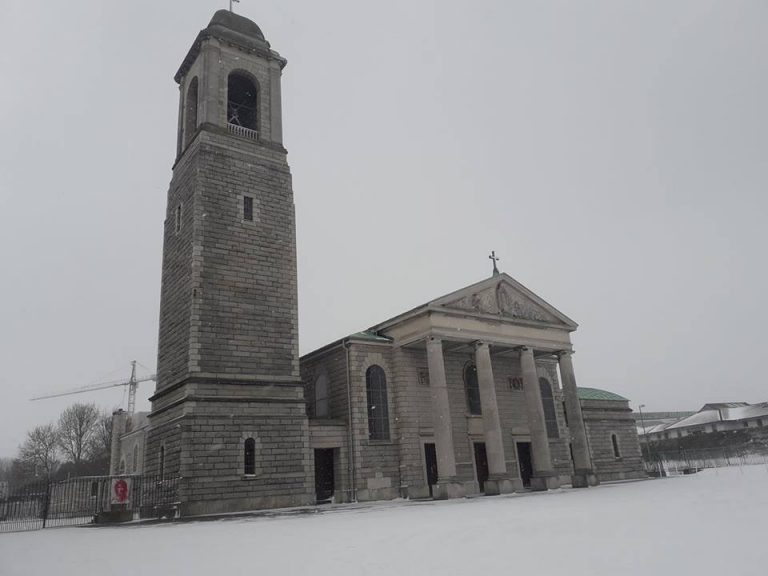 | | |
| --- | --- |
| Saturday Vigil | 7:00pm |
| Sunday | 9:00am, 10:30, 12noon |
| Monday to Saturday | 10:00am |
| Sunday Exposition | 1 to 4pm |
| Friday - Stations of the Cross | 7:30pm |
Weekly Notices
See All Notices
Upcoming Events
There are no upcoming events at this time.