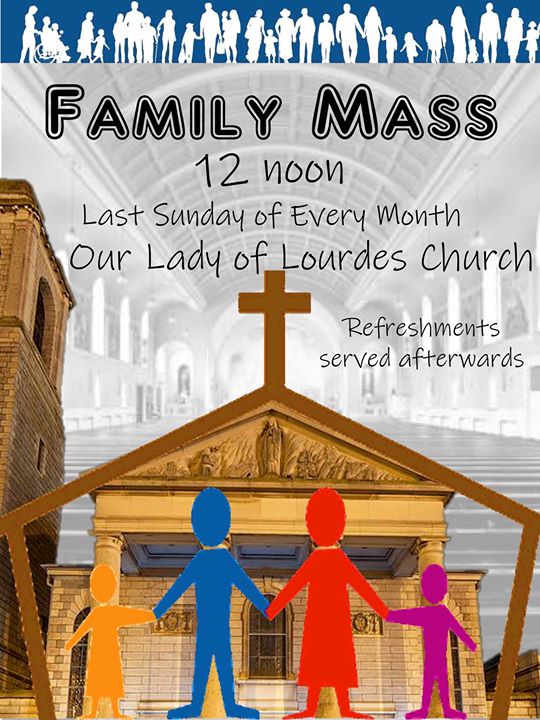 The  next Monthly "Family Mass" will take place in Our Lady of Lourdes Church on Sunday 27h October at 12:00.
All members of the family, Children, Parents and Grandparents are invited in a special way to join together to pray and celebrate all that is good about Family life.  All are welcome.
Light refreshments will be served afterwards.